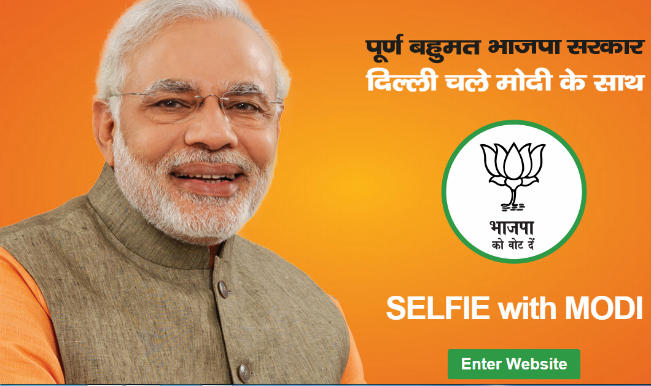 Image Credit: india.com
India, the largest democratic country in the world. Like most nations, India is also represented by its people and a government was chosen by the people. We have witnessed our government evolve and change along with its people. In the last decade, our political parties have outstretched to the masses in heterogeneous ways. Those are the gone days when only speeches of the leaders would spread the word about elections.
Like-Comment-Share is the common language we speak now. Our digitized screens narrate and shape our lives. We are consciously or unconsciously gazing at screens of all sizes to find something that amazes us. And when it comes to politics, what better example than 2014 elections to show how to take advantage of digital marketing over traditional marketing.
The Branding and Marketing campaigns that BJP leader Narendra Modi exhibited in the 2014 Lok Sabha elections were commendable. Their confident and vigorous message, "Abki Baar Modi Sarkar" was surely out there. But the alternatives that BJP chose to spread the word, were the biggest highlights of the election. After the overwhelming triumph of Modi, they didn't just win as a political party but also successfully formulated a Brand Identity for themselves. But how did that happen?
1.Social Media Marketing
The entire country witnessed what wonders Narendra Modi can do with the right use of Social Media Marketing. He observed that the country was flooded with technology and people were highly active on social media platforms. Scrutinizing that, BJP targeted tech-savvy people on multiple media. Their digital team created an interconnected ecosystem comprising of Facebook, Twitter, Whatsapp, Google+, and LinkedIn.
Where other politicians kept low with their personal life, Narendra Modi, on the other hand, created a huge wave with his persona and ideology. He preferred highlighting elements like selling teas which built a positive impact on the people. The social media platforms talked so much about his positive role that his weak spots like Godhra incident were naturally overshadowed. And in no time, he was the most followed political leader on Facebook and Twitter after Obama.
2. Technology
There was no corner on Social Media left unattended by Modi but he didn't stop there. He made sure that even the rural areas of the country get the message. Conducting rallies is not news. But conducting 3D rallies sure was news then. The 3D holographic campaign left everyone in awe and gained BJP the maximum amount of attention as it was one of its kinds. By introducing this high tech campaign, Modi was able to induce 700 3D rallies across the country. Being in a single location, he impacted the majority and some of the most neglected parts of the country.
3. Selfie Mania
We have all witnessed political leaders wave at the people attending political rallies. But Mr.Modi took a big leap and joined the trend of 'selfies'. This is one of the most personal movements conducted by BJP as a part of their election campaign. BJP had set up 2500 booths in malls and parking lots across Delhi. Citizens went to those booths where party members clicked a picture of them with Mr.Modi. Those pictures were later updated on the party website for the citizens to download them. According to BJP, 70,000 people attended those booths to get a selfie with Narendra Modi. The campaign was a huge success as people posted these selfies on their social media and made it huge.
4. Graphics
The whole campaign commenced by Modi was reciprocated by Indian citizens with the same enthusiasm. While BJP was running its campaign full-fledged, there were a lot of graphic representations in the form of memes and animated videos circulated all over social media. Along with it, news channels were also showcasing their opinions and speculations about the election in the form of graphic designs using the cartoonized version of political parties. The humor and quirk that was added to the campaign were like a cherry on top.
Speaking of digital reformation that political parties are bringing, how can we not talk about former US President Barack Obama who too had excelled as campaigner-in-chief. When looked into insights, we can find a lot of similarities between their campaigns. Though their ideologies were polls apart, they successfully instilled the hope for a better country within their respective citizens.
After going to such extreme levels and using promotional alternatives that were never used by any other political party, BJP was sure to sweep all the votes in their bag. If this is not a success story about how going digital can create a brand identity, then we don't know what else is.
And now since the saffron wave has swept the majority of votes again, another 5 years of Chowkidar's watch begins.
Featured Image Credit: tekkybites.com