Packaging Design
Ever wondered what drags you towards a product when you go out to buy something? Is it taste or its qualities? well none of them. In fact, it's the product design that always creates the first impression on the customer. But the major question which arises here is how the packaging design becomes the primary element in our product purchase? For a brand that is not known to the people, a survey says that 41% of the people tend to try out new brands and products based on their packaging design. 
Packaging design is basically a process of creatively imagining and implementing how the product feels, appears, and functions. A good design starts with how thorough and effective it is in terms of its shape-size and appeal to the consumers. Knowing your target audience and relating to their sentimental values during designing will help them relate to the product faster than any other marketing or advertising tool used. And that is how companies create customized product designs or limited editions to hit their target customers on spot. It is highly important for a brand. If you are unsure about investing in it, we have some genuine and elaborate reasons to change your mind. Have a look.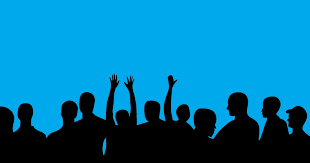 1) Grabs audience attention
A product that is appealing or tempting with its appearance would attract the audience in the first place. Ever analyzed a chocolate packaging design stuffed with colors and popping patterns, it immediately attracts kids towards the product like a magnet.  Basically, the product packaging design should captivate the consumers, this helps in growing your brand and targeting potential customers when you have such a big competition in the market.
2) Packaging design as an advertising tool
When it comes to establishing a business, you should have a strong hand with your product design. A beautifully designed product would speak for itself, people would like to purchase it and try the same, this will help you grow in the first place and the product itself would act as a marketing tool. People will start remembering your brand's name because of your product's packaging. A good design will create a brand image that would stand out in the league and would speak for itself.
3) Product's feel and touch affect the purchasing decision
The physical appearance of a product including its color, texture, shape, and size is what would ultimately create a difference between your product being picked up by the people or being left on the shelf just as is. It is rightly observed that a product which doesn't feel right in the hands isn't bought by the customers easily. Your packaging can ensure that the consumer feels comfortable when they grab your article.

4) Packaging enhances your brand's image
Once an image is created in your consumer's mind, it's difficult to change it and your product packing helps you develop the right one. Top brands always ensure that their packaging is top-class. They never compromise on their quality and design. You should never consider the packaging as a burden or waste of investment as it can help you retain your consumers in the long term.
So, to establish your brand in this highly competitive market you need a good packaging design. Consider these points while designing your product packaging design and you will surely feel the difference. It has been very rightly said by Steve Jobs that,  'Packaging is a theatre and it can create a story." so, let your story be conveyed to the people and let it stand out in the league. I hope this helps!