The Covid-19 pandemic has changed everything, right from workforces to business functionalities. The impact of the Covid-19 is visible on companies of all sizes. As of now, most companies have reorganized their business functions by minimizing expenses as much as possible, either by offering zero-contact delivery options or side pickup. Digital marketing transformation is another key point highlighted on the list of industries impacted by the covid-19 pandemic.
While no human was aware of the economical consequences occurring in the aftermath of a pandemic. At the outset, the reaction to the action of the covid-19 outbreak span from total panic to brands scampering to do what is possible before the evident and inescapable shutdown.
In this blog post, we will share the report of 3Minds Digital on the effects of lockdown associated with the covid-19 outbreak on the digital marketing industry. Continue reading to stay ahead in the competition and formulate strategic planning.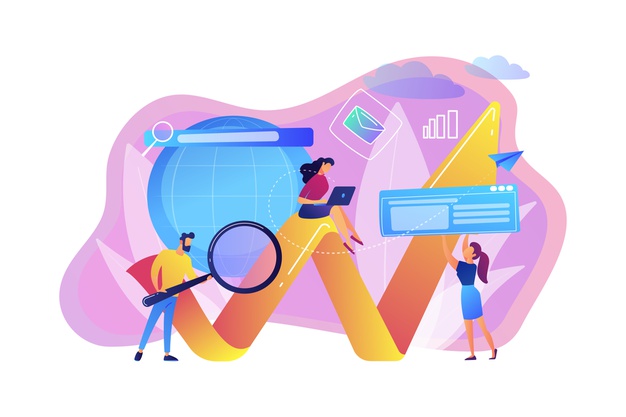 Gauge through the key results of the research!
In 65% of digital marketing firms, no employees were dismissed from their posts. Nearly 25% of participants said that they or their colleagues were dismissed from their position due to the Covid-19 pandemic.
67% of all confirmed they started working from home.
65% of organizations switched to diverting SEO budgets to PPC.
48% of businesses record a downturn in getting essential customers for the last several months, while 12% confirmed they loved the surge in new ones.
45% of survey participants accepted their salaries were deducted, while 10% of authorities plan to put such plans into impact.
30% observed a decrease in traffic, while 27% experienced the opposite.
Anti-crisis plans were developed and deployed in 20% of companies.
The Changes in the Digital Marketing Industry Lead by the Covid-19 pandemic
SEO Budget Redistribution
To prevent huge loss in online sales, 63% of survey participants accepted that their Search Engine Optimization (SEO) budget was redistributed. Therefore, contextual advertising gained maximum attention.
It proves that businesses rethink both their long and short-term objectives. This sudden shift to long-term goals shows that companies are striving to reduce the impact of quarantine on their key performance indicators.
Now, as this blog gets formulated, most people are working from home. However, it didn't take much effort for most companies to shift and adjust their business remotely and align the internal process quickly. This approach has helped leading organizations to continue serving their customers while staying safe at home.
Therefore, 65% of participants confirmed they enjoy working from home, while 6% of senior marketing managers continue working in offices. Additionally, a few organizations give their employees options to choose between work from home or office.
Change in Customer Behaviour
50% of survey participants said that they couldn't manage to keep any of their customers happy. The numbers were discouraging and led most businesses to focus on enhancing their products and services, therefore, doing the best to retain a loyal customer base.
Meanwhile, 15% of survey participants confirmed they were lucky enough to get a few customers during the quarantine phase.
An unexpected drop in sales was observed by 27% of participants, while 30% recorded a dramatic high in sales.
There is a huge fluctuation in sales as the effect of the pandemic was different depending on business nature. 20% of respondents claimed an uplift in sales.
Besides digital marketing companies, nearly 15% of content creation agencies didn't observe any big change in sales, thus no news is good news. Well, this is not new because most entrepreneurs are narrating the same story these days.
Apart from these impacts of the pandemic on digital marketing, there's a bright positive side, which goes like this.
Digital marketing cannot be isolated. Therefore, the best digital marketing agencies in India are suggesting the rise of a well-defined, integrated approach, in which the brands are well-aware of rapidly changing needs and customer behavior.
Considering the traditional marketing funnel that has been leveraged to track customer behavior. This approach starts tracking right from the customer, the need for product services occurs and starts with his search, and the moment he makes a payment.
The digital marketing industry abandoned such trends years ago. In this case, the customers aren't aware of the product while scrolling the website or surfing the internet.
The massive fluctuation in the market followed by the influx of online shoppers signifies that brands would strive to maximize their investment in building their online presence.
It has increased the demand for ROI generating tools and digital channels, including search engine optimization, programmatic advertising, and conversational marketing too.
Increased Outsourcing to India
A huge part of this rapidly transformed online market made a shift to India amid the coronavirus pandemic. With passionate and young entrepreneurs in India having expertise in digital marketing, the opportunity to get cost-effective search engine optimization services cannot be overlooked.
So, while the covid-19 outbreak has impacted companies around the world, marketers have got this opportunity to rethink their business goals digital marketing trends and focus on the allow continuous evolution.