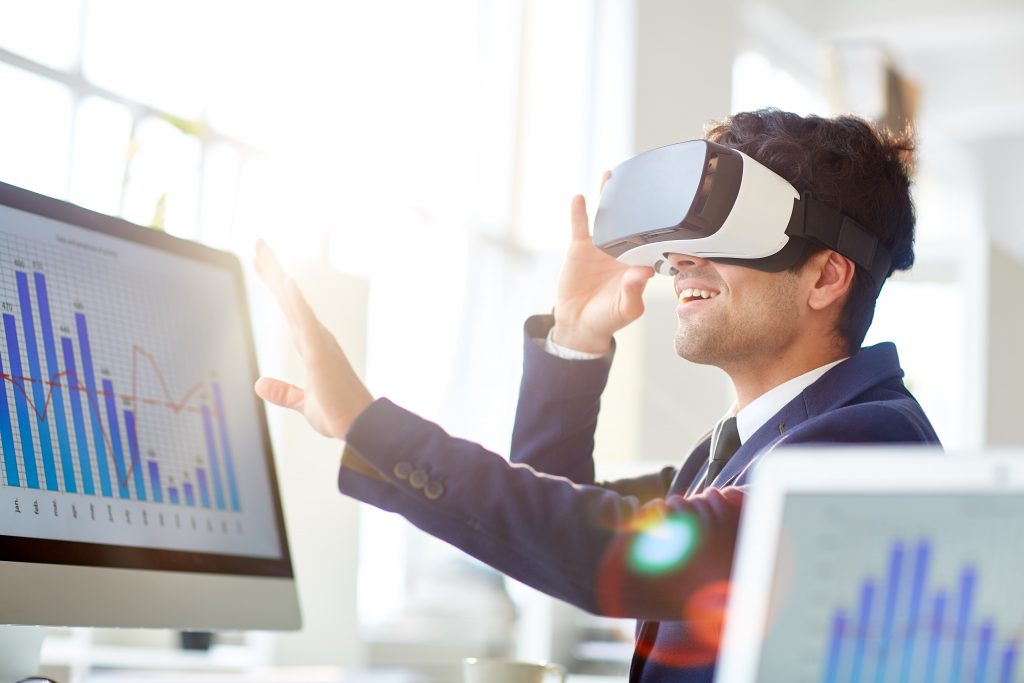 If you take a moment to look around, you'll realize you are encircled by unstoppable transformations and augmentation of technology. There is an intense race going on to 'make it big', in every sector and the only way out of this race is to keep moving forward. But there is an important ingredient you require to bring it to fruition.
Now, what is it called? Ah, yes! Innovation. Can't do without it, can you?
Innovation is all you need to sell your business. "How", you ask? Well, there's a simple mantra to commence a business and make it big. Find a problem, invent a solution for it, and sell it. Yes, it's easier said than done. But nothing else lays a stronger foundation than this. To make it happen, you need to innovate and deliver something that's not present in the market. There it is again, 'Innovation'.
Being residents of this digital age, we have witnessed some massive innovations that have changed the face of technology and we are in awe of it. Here's a peek into the 3 biggest innovations of our time which are believed to change the route of the digital world and the ongoing as well as upcoming businesses.
1. Artificial Intelligence
Artificial Intelligence has been around for a while and as far as its impact is concerned, there is so much more of it to come. AI is not only limited to chatbots or conversation bots. Its utility is far more than that and is amplifying as the time is passing by. Let's agree that, before Siri and Alexa became a part of our lives we all believed that a click/tap is the easiest form of communication. But now we have realized, that AI has a wider spectrum than before which has made a lot of activities as easy as pie.
AI has been a boon for businesses and users of brands like Netflix, Amazon, and Pandora. Ever thought how do these music and video streaming platforms always get it right when it comes to your preferences? It's all wonders of AI's machine learning and smart algorithms.
Using these attributes of AI, it is always possible for any brand to deliver the best for their users, even before they ask for it.
2. Augmented Reality(AR) and Virtual Reality(VR)
In simplified terms, AR is a depiction of reality by computer-generated perceptual to enhance the interactive experience. Whereas VR implies a complete immersion experience that shuts out the physical world.
Beauty brands like Nykaa and L'Oréal have enhanced the shopping of cosmetics for women by allowing them to try out makeup on their respective mobile apps. Sounds similar to Snapchat filters, doesn't it? Brands have not used AR for only entertainment purposes but they have also boosted their businesses by making everything feasible for their users. So apparently, now you can try out your favorite products by just lying like a log.
The impact of VR also remains as strong as AR. Let's look back at the time when Adidas took their marketing to another level with VR. For the launch of their new apparels, they hosted an event where the users can put on their VR headsets, hold controllers and experience mountain climbing in Adidas apparels. The whole idea here was to introduce the viewers to an activity that they wouldn't have tried otherwise and made the products more appealing.
3. Internet Speed
There was a time when it was unbelievable that internet consumption on a viable price can be available for the masses. And now look at us! We are not only consuming 2G, 3G, and 4G internet but also moving towards 5G faster than a speeding bullet. The biggest contribution that has made this possible is upgraded mobile devices. See how two innovations when combined can make big things happen!
If you are thinking that there are still a lot of regions untouched by even a 2G connection, then you are not wrong. But let's not ignore that Google's Loon is another best innovation that this generation has come across. Loon is a network of balloons. Yes! Balloons! Balloons which deliver internet connectivity to the unprivileged regions and communities. We are not far from the time when the internet connection issues will be as old as hills. You know, you might actually have to switch off the connection just to play the Chrome dino game because otherwise, it might not be possible. Just saying 😛
These innovations are big, big enough to lead us to even bigger and better things. We are now solving problems on a wider scale which is not only supporting businesses but also human welfare. For you, now is the time to make hay while the sun shines. Executing these innovations in your domain or just utilizing them will make a difference that you always dreamt of.