It's new, it's fascinating!
It's a breakthrough in the world of Digital Marketing. The launch of the Facebook 3D posts has opened up a whole new avenue for a more interesting and effective display of products.
What do you do when you want to buy a product but don't trust online shopping? You cant see the entirety of the product, and so you haul yourself halfway across town, through different stores, just to examine different products from different brands, to compare and make your choice.  
Or, as a company, have you ever thought that pictures just can't do justice to your product?
This wonderful feature lets you upload a 3D object, that you can interact with, by dragging it around in the direction you want to view it in.
For an instance, look at this amazing post by Synth Studios. We love the detailing.

In our previous blog, we had covered Why Social Media Marketing was upcoming, and all the incredible benefits one can reap with a good marketing strategy.
This development can be used to bump your plan up by a considerable amount if you are a product based company. You can now floor your customers with a 360-degree view of your product.
This would work exceptionally well with the architecture and interior companies to explain their design and the transformation of spaces.
Have a look at how Wayfair has integrated 3D posts into their Social Media Marketing.
Service-based companies too have found ways of using this update to add an element of fun to their Facebook page.  
For example, look at this post by Idea.
Clash Royale, a game played by millions of people worldwide, is appreciated for its fascinating characters, tiny 3D soldiers with different powers, who march into war to save your towers.
The launch of their latest character on Facebook was a huge success. They even cleverly placed a (not so hidden) message on the 3D model of the Magic Archer.
Things can only go uphill from here, and we are excited to see how this transforms the requirements of 3D posts in Social Media Marketing.
So, how do these Facebook 3D Posts work?
Support for the industry-standard glTF 2.0 format was rolled out on the 20th of February 2018, to enable the artists and creators on Facebook to share high-quality 3D Posts. This compliance supports the addition of realistic textures, lighting, and various types of rendering techniques like metallic, wooden, shiny, coarse, and any other type of texture one want to lend to their artwork.
Artists who use 3D authoring software, can now directly drag and drop the corresponding 3D Files to Facebook and instantly create a new 3D Post.
Others can use Sony's 3D Creator app on the Xperia XZ1 to create their posts.
On the web, the Oculus Medium web gallery can be used to share objects directly.
The 3D modeling software, Modo, has added the ability to conveniently generate files for Facebook, with support coming to more 3D programs soon.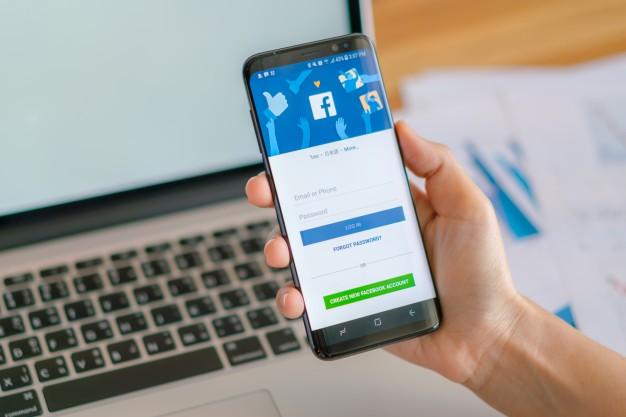 While artists are having a ball, being finally able to display their 3D artwork, marketeers have sharpened their skills to keep up with their competition in their neverending attempt to one-up their competitors.
We, for one, would love to try our hand at this.
If you have created a 3D post, we would be really happy to see it. Send us the link to your post on hr.3mindsdigital.com and we would love to feature them on our blog.