Influencer Marketing
Everyone would agree on the fact that we all have expectations with everything that we come across in our life even with the smallest things. When we say small, we mean even extremely trivial things. For example, when you turn on a switch then you expect your electrical appliance which is attached to that switch to run. 
Just like that, whenever we invest in something, there are some expectations attached to it. In the world of marketing, we are always on the lookout for better techniques to reach more people. During this lookout, marketers crossed paths with influencers and from there, influencer marketing became a huge hit.
Now, it has been a few years since it became a trend however has the investment in it panned out the way we expected? Being one of the emerging digital marketing companies in India, we have tried to answer this question with the help of the experiences we have had with influencers and marketing. Have a look: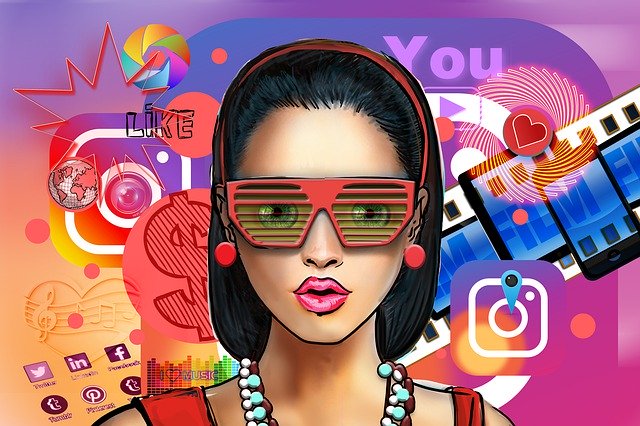 Expectation: Influencer Marketing will popularise your brand overnight.
Reality: Like every other form of marketing, it also takes time.
This is the biggest expectation that any brand investing in influencer marketing has. They think that if they have influencers promoting or working for their products and services, they will be in the eye of the public in no time. However, just like any other form of marketing, even influencer marketing takes time because people don't just get connected to a brand in a jiffy. Yes, when you have someone as the face of your brand, you increase the possibility of them getting connected to you a lot more easily and a little quicker than other mediums.
Expectation: Influencer Marketing will convert leads very quickly.
Reality: It just increases brand awareness.
Brands usually turn to influencer marketing due to the lack of lead conversion. They believe that influencers can help them convert leads quickly. However, that's not true, they can only increase brand awareness and the conversion depends entirely on the quality of your product along with the assistance you provide to your potential clients. So, you can expect your brand awareness to grow as influencers have fans and followers that leads to a wider reach of your product. However, if you want to convert your contacts, then you will have to follow the conventional route of making them realize that your brand can add value to their life.
Expectation: Influencer Marketing will be a sure-shot success.
Reality: It also carries risks just like other forms of marketing.
More than an expectation, it is a misconception that if a brand invests in influencer marketing then it will be a sure shot success. There can be several reasons behind that thought however the biggest one is the impact that influencers have on various social media platforms. They hold a strong grip on their followers and fans. However, people are extremely aware of what they are buying and they don't just put their money into something because their favorite is endorsing it. So, influencer marketing carries the same amount of risk as other marketing forms. 
Today the market is dominated by Millenials and they are highly impacted by social media platforms where they follow lakhs of celebrities. So, it's usual to expect a lot from the form of marketing that involves influencers. Almost every online advertising company is investing huge amounts of money in influencer marketing. However, even other digital marketing services such as SEO and SEM services are equally effective in producing results. 
Yes, influencer marketing is a very popular tool nowadays, and one of the most sought after methods of marketing.  However, it is also true that it is not exactly what it has been perceived to be – a guaranteed success formula and this write-up elaborates the same. So, before putting your money into influencer marketing, make sure you weigh the pros and cons instead of just following everyone and opting for it. Hopefully, you will find it useful in deciding on the strategies for your brand's marketing. All the best!